Windows 10 is the latest release of Microsoft's popular operating system and like other versions of Windows before it, receives a steady stream of weekly updates. However unlike previous Windows 10 is configured to download and install all updates automatically and without any input from the end user. While installing all of the latest updates are necessary for keeping the operating system as secure as possible, there is always a possibility that some updates can negatively affect some functions or performance of the operating system. In September of 2019, as reported by Windows Central, a system update was released for Windows 10 systems that causes an error with the printing functionality of Windows and users were unable to print.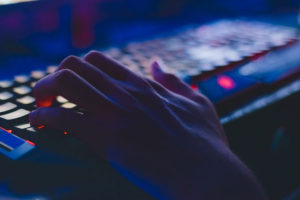 Bleeping Computer reported that Microsoft released an update that restored the printing functionality for the affected users, however this new update has caused printing issues as well as additional issues with previously unaffected systems. There are currently two possible workarounds that may temporarily restore printing functionality. One option is to use system restore built into Windows to roll the system back to a point before the update was installed. A second option is to manually uninstall the update that is causing printing issues. It should be noted that the updates that cause the printing issue may be reinstalled on the system in the future due to Windows 10 automatically installing updates.
If your system is running into issues with printing and you would like assistance installing updates or applying the aforementioned workarounds, please feel free to contact one of our friendly IT support technicians at (920) 569-2681. If you live in the greater Green Bay / De Pere area, you can stop in and see us for some advice at our office located at 400 Reid Street in De Pere, WI.