Ransomware is a type of computer infection that uses encryption to lock a user out of all of their personal or business files. After all of the files on the system have been encrypted, a message is displayed that details the amount of the ransom and the deadline to pay. If the ransom is not payed before the deadline or many times even if it is paid, the attacker may increase the ransom amount or refuse to decrypt any files. In most cases of ransomware it is suggested that the ransom not be paid as there is no guarantee that an attacker will decrypt the files after receiving payment. You can find an overview of ransomware and the methods of infection here.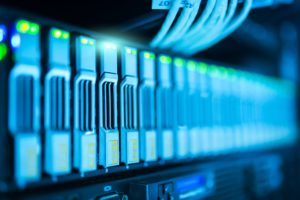 Ransomware can access and infect a system by users opening an infected e-mail attachment, clicking a link in a fake browser pop-up, sending infected messages through social media, or even via a drive-by download from an infected website or advertisement. Some ransomware can potentially spread to connected network drives, infecting files on a server. This has the potential to disrupt the day-to-day operations of a company and can result in loss of important data. Security blog Trend Micro has reported on ransomware that infected government offices in Maine, California and other states, as well as taking the Weather Channel down and disrupting the service and operations of multiple hospitals in Alabama.
The best way to prevent the loss of important data due to ransomware is to have a proper backup solution in place for all of your important data. Total Computing Solutions has been able to recover files encrypted by ransomware for a number of our clients due to the implementation of a proper backup solution. We recommend a rotational backup system that allows for a least one off-site backup and one local backup for expedited recovery.
If you feel that you are the victim of ransomware and are looking for a solution or would like more information on how Total Computing Solutions can help with ransomware prevention/protection through a properly implemented backup solution for your organization or home please feel free to contact one of our friendly IT support technicians at (920) 569-2681. If you live in the greater Green Bay / De Pere area, you can stop in and see us for some advice at our office located at 400 Reid Street in De Pere, WI.