Computer security researchers have discovered numerous popular apps that contained malicious code in Apple's App Store. These malicious apps managed to pass Apple's strict scrutinization and become available for download alongside other legitimate apps.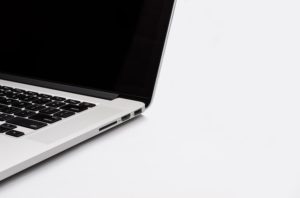 One such app is Adware Doctor, which claimed to remove adware threats from systems. According to an article on HITB.org, Adware Doctor was a popular app, near the top of the chart for paid utilities. It was removed from the App Store after it was reported for malicious activity, just a few days ago.
According to a Malwarebytes Labs article, Adware Doctor was gathering information such as web browsing history, apps that had been downloaded and from where, and a list of all the running processes on the system. While Apple normally restricts apps from accessing this data, the developers were able to take advantage of a loophole to bypass these restrictions. The data collected from an infected system was then sent, or exfiltrated, to a server controlled by Adware Doctor's developers.
Malwarebytes Labs also reported on other malicious apps in the same vain as Adware Doctor. These apps, Open Any Files, Dr. Antivirus and Dr. Cleaner, are still available to download from the App Store as of this writing. Some of these apps were submitted by the same developers as Adware Doctor and are exfiltrating the same information.
It is always important to be aware of the software that you install on your system or device. Any app or software, no matter where it is available, has the potential to be used for nefarious purposes. If you had installed any of the apps listed above, it is highly recommended they be removed from the system immediately.
If you would like assistance with removing apps or software from your system or would like to ask us any questions, please feel free to contact one of our friendly IT support technicians at (920) 569-2681. If you live in the greater Green Bay / De Pere area, you can stop in and see us for some advice at our office located at 400 Reid Street in De Pere, WI.