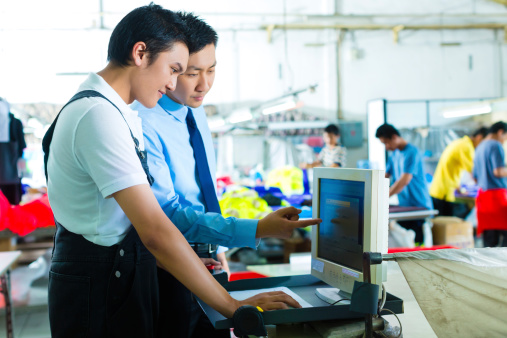 When a major IT crisis impacted business functionality and data protection at Machine Technologies Inc., Total Computing Solutions addressed problems calmly, quickly and efficiently to reinstate resources for productivity and prosperity.
Located in De Pere, Wisconsin, Machine Technologies Inc. is a contract machine shop with a small network of computers. Machine Technologies' Sherry Linskens notes that maintaining the functionality of this network is essential to sustained productivity. "If our computers aren't functioning, it's very difficult to conduct our daily business." Linskens claims.
Initially, Machine Technologies Inc. was relying on consumer grade, in-house tech solutions that offered no back-up solutions or virus protection. After their systems were invaded by the CryptoLocker virus and they lost access to business data, Machine Technologies Inc. immediately contacted Total Computing Solutions for strategic guidance and support.
The Situation: A Need for Restored Access to Business Data and an IT Strategy that Works
Despite the poor prognosis, Total Computing Solutions was able to regain access to critical business data and get Machine Technologies up and running within 2 days of the incident. Had Machine Technologies waited or consulted other companies they may have lost all their business data and suffered catastrophic impacts on business.
After this initial and integral task was completed efficiently and successfully, Machine Technologies Inc. continued building a great working relationship with Total Computing Solutions. After they were able to solve things so quickly, Linskens claims the decision to partner with them was easy. "We're a small company and not large enough to employ an IT professional full time. Total Computing Solutions are not only local to us, they also have a great local reputation. This made the decision easy." With the support of Total Computing Solutions, Machine Technologies Inc. is now able to focus on business priorities without having to worry about the productivity-halting invasions or technical difficulties.
The Solution: Partnering with Total Computing Solutions for Continual and Reliable IT Support and Vision
Linskens says that what sets Total Computing Solutions apart is their ability to troubleshoot and offer solutions readily. "They keep our computers running and are really good problem solvers. They do an excellent job at offering us a variety of solutions." Total Computing Solutions is dedicated to meeting the business needs of Machine Technologies Inc. through delivery of:
Reliable and secure protection – Data protection and back-up is ensured with Total Computing Solutions' Server Guard and Computer Guard programs, which are monitored regularly for functionality.
Efficient and effective troubleshooting – If and when there is any sort of threat or issue, Total Computing Solutions has the resources and expertise to respond quickly and solve problems before they start.
Continuous and meaningful support – Total Computing Solutions offers help-desk support and develop strategies for optimized IT monitoring and maintenance. The team of experts at Total Computing Solutions work with clients on a monthly basis to assess IT performance and ensure IT is being strategized in a way that supports business goals.
Linskens claims this kind of all-encompassing support has made all the difference for Machine Technologies Inc. "They do an excellent job and I would definitely recommend them for their professionalism." However, she emphasizes that their client-focused approach is what truly sets them apart. "They truly care that we are happy with their services and product and I would definitely recommend them for that."
Total Computing Solutions is committed to moulding the right tech solutions to meet the needs of each client. To learn more about how you can benefit from this client-focused approach, don't hesitate to reach out to us at 920-569-2681 or service@tcsdepere.com.